The Chris Burger Petro Jackson Players' Fund
Official charity of choice for Rugbytots in South Africa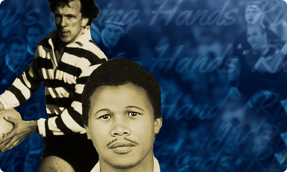 Who We Are
We are the Chris Burger Petro Jackson Players' Fund – the official charity of the Springboks. When rugby players run onto the field, they do so with a team behind them. When a player finds him or herself having to adapt to life with a "new normal" after a serious and life-altering injury, a team approach is once again needed to lift them up. We join that team, and do so indefinitely. As of 2018 we are also the chosen cause of the future of rugby – the South African Rugbytots family.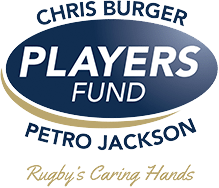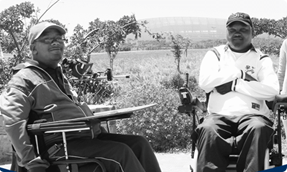 What we do
As Rugby's Caring Hands we provide physical, psychological and emotional assistance to rugby players in South Africa who have sustained serious, life-altering head, neck and spine injuries – at any level and at any age. We work closely together with the National Rugby Safety Programme, Boksmart. Together we aim for #VisionZero, which is all about trying to prevent injuries by raising awareness with coaches and referees to ensure that people play, officiate and promote safe and smart rugby.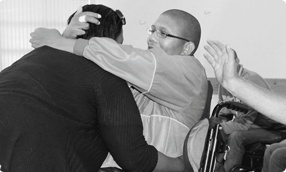 How you can help
All involved in rugby can appreciate the role played by the Players' Fund – and it's a role we have played since 1980.
However, to ensure that we remain at the end of the phone for our current 108 recipients – and are there for the next injured rugby player and his or her family – we need the entire rugby community to get involved.
Please consider showing that you care too, by setting up a monthly donation to the Players' Fund of as little as R50.